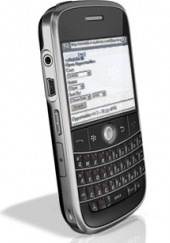 Mobile CRM
The wMobile product is a web based client for GoldMine based CRM systems Users access wMobile from their desktop computer, tablet or phone. wMobile enables GoldMine users to access the functionality of GoldMine in a lightweight web client.
Phone and email integration
wMobile interacts with your device allowing you to quickly phone and email contacts using the capabilities of the device. Users have full access to one or more email accounts and are able to manually or automatically link emails to contact records interaction history.
wMobile provides a full web based email center for both the phone and desktop user interfaces.
wMobile delivers an automatic email archiving service that allows your users to use any email client including their phones native client.  Any email matching GoldMine contact email addesses will be automatically filed into contact history.
Maps, Directions and Proximity Search
wMobile displays your contacts location on a map, it generates turn-by-turn directions to the contact and shows which contacts are in close proximity to the contact. Proximity is available with GeoCoding option.
Google, LinkedIn and Social Media Integration
wMobile delivers a built in Google and LinkedIn tab for quick and easy research related to the currently viewed contact record. Other internal or external websites can be easily added.
Linked Document Access
wMobile provides easy access to any document linked to the GoldMine CRM contact record.
Sales Forecast and Opportunity Management
wMobile allows you to easily review, update and add sales forecasts or opportunities for any contact and for any time period. wMobile offers a variety of filtering mechanisms to make it easy to select opportunities of certain types closing in certain periods.
Activity Management
wMobile allows you to quickly review, update, add and complete activities with immediate update of your GoldMine database.
Activities appear in both list and calendar format. You can edit, reschedule, complete and review activities quickly from the list.
Dashboard Reporting & Metrics
Quickly review key statistics from the GoldMine system. A dashboard displays information such as the number of completed activities and new contacts added to the database. Key metrics such as calls completed, sales completed and emails processed are viewable for individuals and teams based on security rights.
wMobile supports access to Crystal Reports on the phone and desktop web client.
Easy Configuration & Administration
wMobile automatically inherits configuration from your GoldMine CRM system.
A designer application is included to allow additional changes to the wMobile user interface. Administrators have a central application to manage users, wMobile configuration and security settings.
Real Time Data
Information updated on a wMobile device is immediately applied to your GoldMine system without the need for data replication.
Cross Platform Support
wMobile supports all phone devices such as Blackberry® , Palm  Treo®, Windows Mobile® and iPhone®. wMobile supports all worldwide mobile phone carriers and systems with internet data service.
wMobile Desktop Edition supports desktop web browsers such as Internet Explorer, Firefox, Chromer and Safari on Windows and Apple computers.