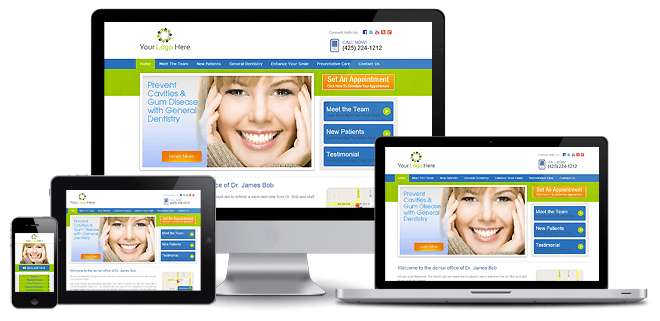 Get an industry-specific, ready-to-go website that fits your brand and business needs.
Want a website design service that can create a professional site and get you online as quickly as possible? Our Professional Website Design Services Team uses 
industry-specific themes and templates
 to build an effective, eye-catching website for your business. If you're selling products, we also build 
eCommerce websites
! Like most companies, you want to use the Internet to increase your profits. But there are so many options. How do you manage it? Where do you start? First Direct Corp. can help. No matter what you do, we'll help you select the best solutions for your needs and budget and help you grow your business online. You need Website Design Services from First Direct Corp.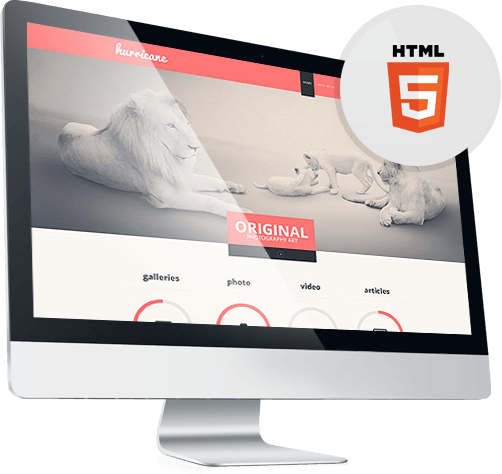 Website Templates are the best choice when:
#1. You need to speed up the website building process and want to save your time and efforts. #2. A website is needed for a personal and small business startups, whose budgets (for the first time, for sure) may hold back from spending too much money on web presence. #3. You have limited content to showcase on the website. #4.You just need a "business card" website without complexed functionality.
VIEW OUR WEB SITE TEMPLATE GALLERY
What you should take into consideration when choosing a Website Template:
– The layout, structure, colors and overall design of a web template are already created in a format where you or your website designer can simply add your logo, contact information and content. – Pay attention to the UX design and usability of chosen web template. Web templates can look good, but usability and easy navigation of the website made with it is way more important to the users. – Examine in details the technical description of the template. Ideally it should be: easy-to-customize, SEO optimized, lightweight and responsive, meaning does it look good on mobile devices such as Smart Phones and Tablets.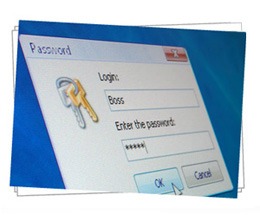 A Content Management System (CMS) allows for the publishing, editing and modifying of content on a web site as well as maintenance from a central interface without having to know any website coding (HTML, CSS, Javascript, etc.). There are plenty of options when it comes to picking a content management system for a development project. Depending on how advanced you need the CMS to be, what language it's built in, and who is going to be using it, it can be a nightmare trying to find the "perfect" CMS for a project. However, some CMSs have a slight edge over the rest of the competition because of the usability of the software. Some are just easier to install, use and extend, thanks to some thoughtful planning by the lead developers. First Direct Corp. can recommend which content management system to use based on your needs and provide the necessary services to see your CMS project through to completion.
Content Management Systems (CMS) Services We Provide:
CMS Selection & Project Planning
CMS Theme Design / Installation
CMS Theme Customization
CMS Configuration
CMS Add-on Selection, Installation & Training
CMS Training
Content Management Systems We Recommend:
Note:
www.1stdirect.com
 and 
www.goldminesuccess.com
 are powered by WordPress
A professional ecommerce web design is one of the most critical elements to your online success. Simply put, you'll never get a sale if customers aren't impressed with your site. The look of your ecommerce site shouldn't just "wow" your customers – it should also be well-organized and easy to navigate. We've got several solutions to help design your store, no matter your budget. When it comes to open source (FREE) ecommerce platforms, there are plenty to choose from. Each one has its own set of pros and cons and has been designed with a slightly different user in mind. Uploading products and customizing your store can be very time consuming, First Direct Corp. can recommend the right open source ecommerce platform for your online store and assist you with installation, customization and configuration so you are up and running as quickly as possible.
eCommerce Web Design Services We Provide:
eCommerce Platform Selection
eCommerce Platform Installation
eCommerce Platform Design
eCommerce Platform Customization
eCommerce Platform Configuration
eCommerce Platform Add-ons Selection, Installation and Configuration
Open Source (FREE) eCommerce Platforms WE Recommend:
Note:
www.1stdirect.com/shop
 is powered by WooCommerce

Wouldn't it be nice if every time someone filled out a web form (contact us, online orders, downloads, etc) on your web site the contact information was automatically imported into GoldMine to create or update a contact record? With GoldMine Web Import you can, never re-key information into GoldMine from your online forms again.
Automate data/lead capture
Gets leads to the sales team faster than before.
Less data entry, time saving and more accurate
Faster response time using auto e-mail replies and scheduled follow up activities
Automatically fill-in GoldMine fields using pre-defined values
Learn more about GoldMine Web Import feature and the options available to you and how we can help you further.